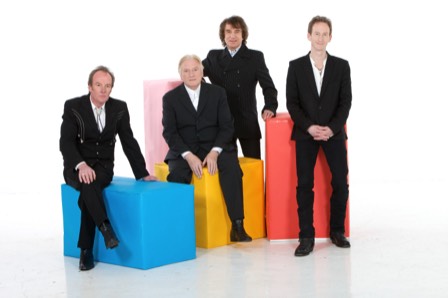 A great British pop harmony group whose International hits 'Hitchin' a Ride' and 'Early in the Morning' both sold over a million copies each worldwide and earned them two gold discs.

It all started in 1968 when their debut single 'I Live for the Sun' climbed to number 20 in the British charts and, at the same time, reaching number 5 in the Australian top ten. Their follow up single 'Summer Morning' bubbled under in Britain but became a small hit in the USA.

It was their fourth and fifth singles that finally saw them make their International break-through. 'Hitchin A Ride' became a smash hit on both sides of the Atlantic, earning them their second gold disc. It followed the success of 'Early in the Morning', which, six months previously, had reached the top ten in both the UK and USA, earning them their first gold disc.

Their success has led them to tour extensively in many countries around the world, including Australia, Europe, Scandinavia, the Middle East, and of course USA where 'Hitchin A Ride' was adopted as a cult song by many of the West Coast DJ's and helped create the 'Hitch-Hike' dance craze.

The bands current stage show reflects their 40-year history and, for a band whose career spans so many years, they can still boast having three members who have worked together for more than three decades.
Vanity Fare have appeared on the last two Solid Silver 60's tours for The Flying Music Group. Both tours took in over 50 dates and it has been a great privilege for the band. Hopefully, they will be asked back in the not too distant future!