Debra Franks is pleased to be associated with The Variety Club Of GB Childrens Charity.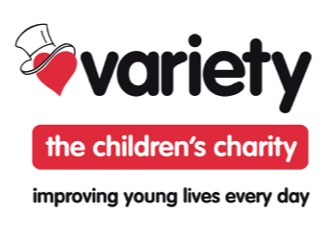 Following the success of the charity concert held in memory of her late husband Derek, which raised funds for a Variety Club Sunshine Coach sponsored in his name, Debra who is Chairman of Appeals for Yorkshire Region decided that she would like to devote more time to this very worthy cause.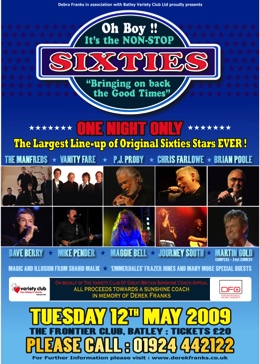 The coach was handed over by Debra, her daughter Kirsty, and good friend Martin Gold, and it is now put to good use transporting disabled and disadvantaged children on day trips as well as everyday essential use.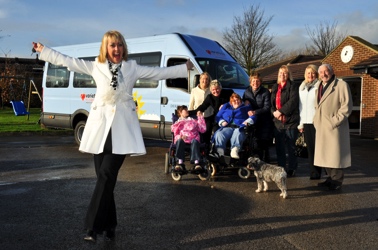 In 2012, The Manfreds handed over their very own sponsored Sunshine Coach to Ravenscliffe High School, Halifax. Variety, The Childrens Charity, was their chosen charity of the year. (Picture below)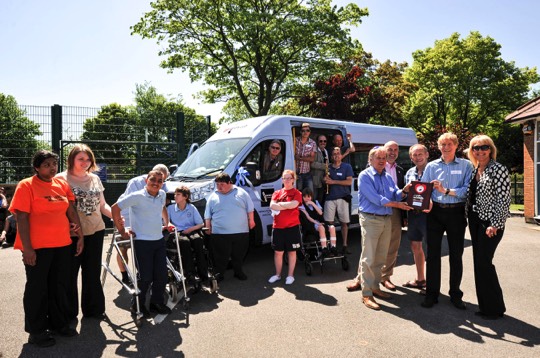 As a member of the Yorkshire branch committee, Debra was heavily involved in organising the Golden Jubilee Ball at Harewood House on the 4th September 2011, in the presence of Their Serene Highnesses, Prince Albert and Princess Charlene of Monaco. Special thanks must be given to The Manfreds, Blake, Peter Grant & Emanuel Vass for performing free of charge at this prestigious event. Lulu also added fun to the evening which was enjoyed by the 300 + attendees and raised over £100,000 for the charity.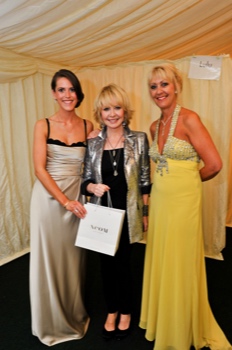 We will be organising other similar entertainment and variety events in the future and sincerely hope that the lovely artists, whom I've come to know over the years in this business, will continue to help and support this very worthwhile charity.....after all, it's always been known in the 'business' as the entertainers charity!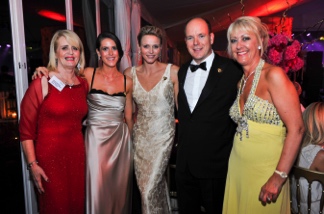 Below is a picture of 'The Family' following my daughter Nicola's successful completion of the Sheffield half Marathon to raise funds for Variety.