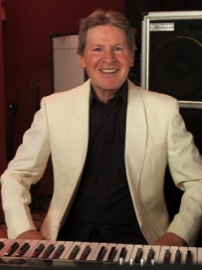 Alan Price first found fame as part of the group 'The Animals'. Their first big worldwide hit being 'House Of The Rising Sun', followed by the memorable 'Don't Let Me Be Misunderstood' plus many more. When Alan decided to go solo he had huge success with many hit albums and singles such as 'I Put A Spell On You', 'Simon Smith And His Amazing Dancing Bear' and 'Don't Stop The Carnival' to name just a few.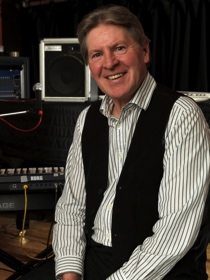 Alan Price was born in Fatfield, Co.Durham and, from the age of eight, taught himself piano, guitar and bass. His first group, formed at Jarrow Grammar School, was a skiffle group called 'The Black Diamonds'.

Playing bass guitar with the Frankie Hedley Trio at the Byker Parish Rock Club, he met and sat-in on piano with The Pagans, a group that contained chanter Eric Burdon and drummer John Steel.
Various transmutations, from The Kansas City Five, through The Kontors (Chas Chandler on bass) by way of The Alan Price Trio lead finally to The Alan Price Rhythm and Blues Combo.

As the band prepared to infiltrate the London R&B scene in 1963, the name was changed to The Animals.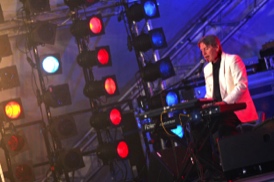 Their first single 'Baby Let Me Take You Home' reached number 21 in the UK charts in April 1964 but it was the follow up single 'House Of The Rising Sun', which became a worldwide number 1 hit. This was quickly followed by 'I'm Crying', 'Don't Let Me Be Misunderstood' and 'Bring it on Home to Me' before, citing fear of flying, at the height of their success, Price left the band.

This was seen as tantamount to professional suicide, however, within a very short time, he had assembled The Alan Price Set. The release of their stirring version of the Screamin' Jay Hawkins song 'I Put A Spell On You' was a huge success and the group continued with such major hits as 'Simon Smith and His Amazing Dancing Bear' written by Randy Newman , 'Hi Lili, Hi Lo' the self- penned 'The House That Jack Built' and 'Shame' followed by 'Don't Stop the Carnival'.
In 1970, Alan teamed up with Georgie Fame and they had a hit with 'Rosetta'. This same year, Alan also wrote music for the David Storey play 'Home' staged at The Royal Court Theatre, directed by Lindsay Anderson and starring Sir John Geilgud and Sir Ralph Richardson. He was then commissioned to write the score for 'O Lucky Man!' for which he won a BAFTA award.

In 1974, at a time of social turbulence, he wrote the 'Jarrow Song', having been brought up in the town famous for its workers' march of 1936. The success of the single and subsequent autobiographical album 'Between Today and Yesterday' achieved critical success and fostered a BBC TV 'Omnibus' documentary directed by Michael Houldey.

Alan starred in 'Alfie Darling' in 1975, winning the Most Promising New British Actor award. He has enjoyed a very fruitful career in music, theatre and film and continues to write stage musicals such as 'Andy Capp' and 'Who's A Lucky Boy?', as well as performing 'Live' whenever time allows in his ever busy schedule.

Last year, surprisingly for the first time in a hugely successful career, Alan and his band performed at Glastonbury festival to rave reviews. His performance was described as 'one of the highlights of the weekend'.

As well as continuing to tour Europe, Alan is collaborating on a new musical called "The Law of Unintended Consequence".
Review from The Times While he may have slipped from popular view, Alan Price's skill and appeal as a performer have remained undiminished

As curator of this year's Meltdown festival, Ray Davies has singlehandedly rehabilitated the generation of almost-forgotten stars who invented pop culture. It has certainly been a pleasure to see so many sixtysomething performers — from Sandie Shaw to the Fugs — still conjuring up the magic of their musical youth over the course of the week. But the show by the Alan Price Set on Tuesday was a revelation.
Price, who played organ in the Animals and then enjoyed a string of pop-R&B hits in the 1960s and 1970s, has maintained a busy touring schedule and still plays once a month at the Bull's Head in southwest London. But while he may have slipped from popular view,his skill and appeal as a performer have remained undiminished, as he demonstrated with considerable aplomb at the Queen Elizabeth Hall.
Wearing a white jacket, his hair neatly parted, the perennially clean-cut Price looked eerily well preserved as he slid behind an electronic keyboard and struck up So Into You, a cool, funky blues by the Atlanta Rhythm Section. He introduced his exceptionally talented band for the first of many times and immediately handed over the reins to keyboard player Zoot Money for a knockabout version of Let the Good Times Roll, and then guitarist Bobby Tench who led the way through a Santana-styled Black Magic Woman.
"Well done, Bobby," Price said, encouragingly. "It makes you proud to be a pensioner." Price's endearing comic banter between songs was every bit as sharp as his playing and singing. He skated, genially enough, over old hits, including Simon Smith and the Amazing Dancing Bear and Hi-Lili, Hi-Lo, but applied his warm, husky voice with real gusto to the higher notes and harder sentiments of I Put a Spell on You.
He played a selection of songs from his celebrated soundtrack to the Lindsay Anderson film O Lucky Man! including Changes, a song which has become only more poignant with the passage of time: "Love must always change to sorrow . . . / Here today and gone tomorrow." And he took a thoughtful voyage around Dylan's Girl From the North Country which somehow acquired a quote from Layla in the keyboard part.
The high points of the show, however, tended to come whenever he tackled an old Animals song. First came a heart-wrenching version of Don't Let Me Be Misunderstood, then a sparkling reinvention of We've Gotta Get Out of This Place and finally a blueswailing return to The House of the Rising Sun. There was a lot of looking back, for sure. But this was a show that got to the heart of the matter.